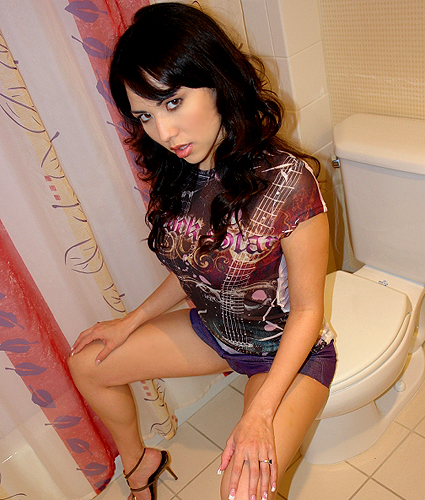 Profile for: Lielani

About her:
Name: Lielani
Ethnicity: Asian
Body type: Average
Pussy hair: Bald/shaven
Hair color: Dark
Pussy type: Innie
Tit size: Medium Tits
Tit type: Natural
Ass: Small Ass

Summary


Lielani was born in Colorado, on Wednesday, November 30,1983. At 5'4,114lbs, she measures a natural 34B. Her ethnic background is Hawaiian, Chinese,English,and French. In 2006 she entered the industry and since then she has appeared in 35 titles,including a guest appearance on Howard Stern. Lielani loves to learn and she appears to be quite the intellectual as two of her heroes are Einstein and Stephen Hawkins. Wired, Pink, Digital Photography, and Print are the magazines she reads. Someday she dreams of visiting Paris and Australia;she likes to travel to Hawaii as much as she can. While declaring herself as straight edge, she says sex is her only vice. Furthermore, she declared herself as " bonafide" porn girl. Pop, country, rock, alternative,and punk are her listening pleasures. Lielani loves movies,and she watches them to escape the real world. She loves porn. Lielani is not looking for a boyfriend, but she likes nerdy guys, and she is very choosy when it comes to having crushes on girls. Her favorite parts of her face are her eyes and lips, and she likes to keep her toes pretty. Dogs are better than cats according to Lielani, and she has a pet rat named Evangelina.